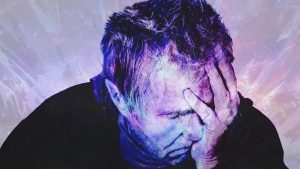 Most of us in the field of development are familiar with the term "donor fatigue." While specific definitions will vary, most of us would agree that donor fatigue occurs when we go to the same well too many times for financial support. We have this image of donors responding to our request for support by saying, "Really? Again? Am I the only one who gives to this mission?"
So, let's start with the truth. Yes, it is true that most nonprofits go to the same donors too many times each year. In fact, our (Mission Advancement Professionals) work with development offices throughout the country tells us that independent schools ask their core donor base for money an average of 18 times each year. Social and human service agencies ask an average of 12 times each year. In other words, every time these organizations interact with key donors, their hands are out.
Now, multiply the number of annual "asks" by five. That is approximately the number of nonprofits that the average donor supports. Triple that number to account for the requests that are declined by the average donor. I have already lost count, but we are way beyond reasonable. You can easily see how donors could become fatigued with this extraordinary number of solicitations.
To be fair, there are marketing professionals who will tell you that the more you ask, the more donors will give. Since I am not a mass marketing expert, I am not well versed on the exact statistics, but I have experience with professionals in mass marketing who suggest that nonprofits dramatically increase the number of times they ask, believing the axiom – ask more often, get more often.
So, at the risk of alienating some of my good friends in the mass marketing world, I say BALONEY! Enough already! Just because you can ask more often and get a little more doesn't mean you should!
If I ask my good friend Stuart for $50 today, he would give it to me without hesitation. If I asked him for $50 tomorrow, he would give it to me again. If I asked a third time, he would probably ask me what is going on, and then give it to me a third time. But now I am stressing our relationship. If this went on, he would eventually say "no," and our relationship would be damaged.
Isn't development really about building and deepening relationships? Most would offer that answer when asked, but then behave in a way that says otherwise.
News flash: development really is about relationships! And these relationships must be kept in balance – meaning that donors should receive something they personally value in return for their giving. If this basic principle were followed, then there would be no donor fatigue. Fatigue comes from donors who are unfulfilled in their giving and whose relationships are out of balance with the nonprofits they support.
Okay, so I admit I am a bit worked up over this, but I am done with my rant. Here is some practical advice for all development offices:
Remember that you are establishing and deepening relationships with real people
Try to step into your donors' shoes and gather a sense for how they experience your organization.
Consider consolidating the number of requests to one or two for your most important donor relationships. Then, make a point of interacting with them two or three times a year without asking them for money. In other words, treat them as something more than a checkbook.
Put creative energy into how you help your most important donors feel fulfilled in their giving. If someone gives $25,000 to the annual fund, help them understand how your organization spent the gift and how it changed people's lives.
Just my two cents: If you try the suggestions above, you will see some exciting results. And donor fatigue? It will be replaced with donor passion.
---