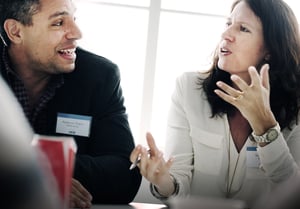 This is a question that all nonprofit organizations ask as they prepare for a capital campaign. And many nonprofits choose the wrong answer for reasons that seem responsible and sound in that moment. The correct – and short – answer is this: a nonprofit organization should engage professional counsel as soon as the need for capital is determined – long before the campaign begins.
Now, let me acknowledge up front that my answer is self-serving – but it is also correct. It is correct because the most consequential errors in campaigns are almost always made before counsel is engaged. When this occurs, the professional firm eventually retained has all it can do to salvage the remaining fundraising potential.
So let me follow the logic that leads so many nonprofits to the incorrect answer. Suppose we are a school that needs to raise $5 million for a new building of some sort. There will be some board members who view the campaign ahead of them and make the following statements:
"This is only fundraising – how hard can it really be?"
"We have so many board members who are successful businessmen and women who can figure this out."
"We can already see where the first million or two will come from. We should at least get that far and then hire professionals to help us get the money we can't see today."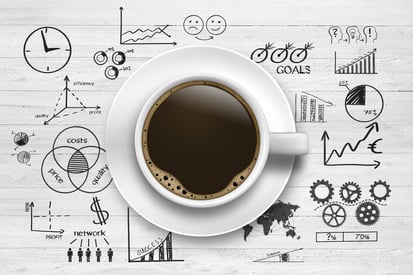 Makes perfect sense, right? WRONG! WRONG! and WRONG!!! Let's take a time out here and look at the bigger picture (one of my favorite things to say).
Campaigns succeed or fail in the initial months during planning and early solicitation. This is when precedent is set and expectations are established. Yes, it is possible to gather some low-hanging fruit and falsely leap to the conclusion that this fundraising thing is easy. But most campaigns that are managed internally (without professional counsel) hit the wall after those first fruits are gathered. Further, the few gifts that were gathered were not done with the broader vision in mind and the greatest potential is almost never achieved.
This is not like trying to fix your kitchen sink by yourself and then calling in the plumber later to fix it. Once you accept gifts for your campaign, you can't go back to those donors with the message "that wasn't good enough." Once the campaign is announced and gifts are given, the damage is done, the horses are out of the barn, etc.
So, let me offer some advice to you that is only partially self-serving. If you are looking to cut costs in conducting your campaign, don't choose the beginning of the campaign to do it. Hire professional counsel early in the process and build your effort right from the start. Then, consider conducting the second half of the campaign on your own after the plan, leadership, systems, processes are all in place.
Finally, pick your counsel early and lean on them for advice through the planning process. Most firms will offer that advice for dramatically discounted rates and, sometimes, pro-bono.
When is the right time to engage professional fundraising counsel? Today – if you are planning on launching a campaign in the next 12 months.
---